BOOK GRIMUS!
Ernesto Bianchi
+40 (0) 722 741982
management@grimus.ro
news
Alb | White
15.04.2018
The "Alb | White" short, for which we composed the soundtrack, can be streamed from cinepub.ro and YouTube.
Best Indie Alternative Rock Song
12.08.2014
"High" by Grimus wins "Best Indie Alternative Rock Song" at the Independent Music Awards Vox Populi poll! Details here.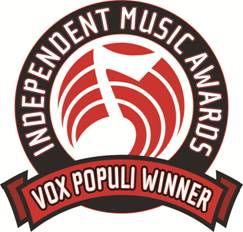 Digital stores where you can buy/stream EMERGENCE
04.05.2014
As we spend more time on social media these days, our website's NEWS section has been forgotten lately. We're fixing that now and posting below a couple of links to online digital stores and streaming services where you can buy/listen to EMERGENCE. Enjoy!
Nomination at the Independent Music Awards
08.04.2014
Our recent single "High" is nominated for "Best Indie/Alt. Rock" at the 13th Annual Independent Music Awards. Support us by clicking HERE and casting your vote!
Saarang Festival!
07.12.2013
We've been invited to play at Saarang Festival on 11 January 2014 in India!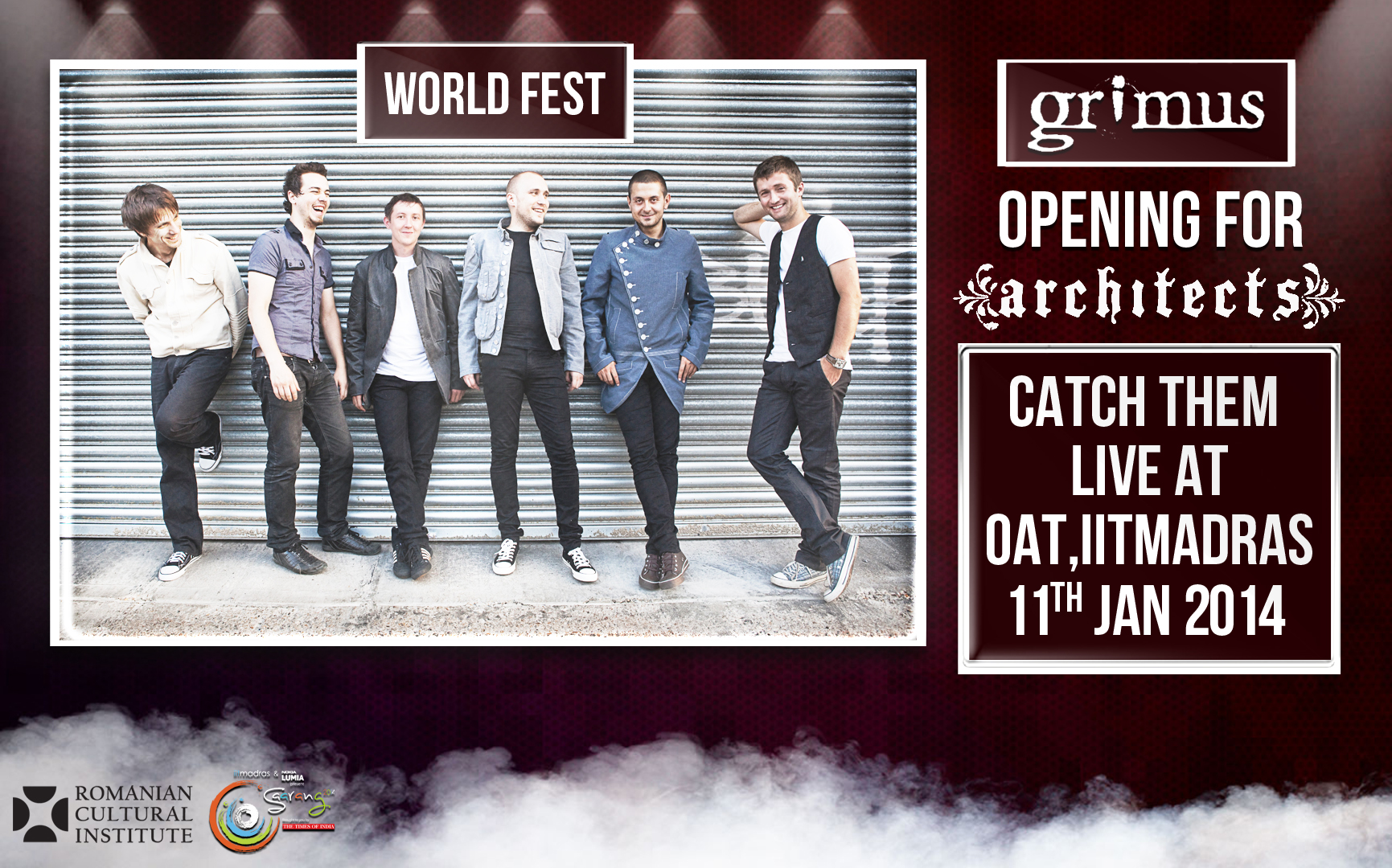 Eurosonic!
07.01.2013
We are only a few days away from our first ever concert in The Netherlands. It will be a great honor to play at this legendary Festival and we are really looking forward to it!
Working on the new record
25.10.2012
We have finished writing the 15 songs that we're planning to include on our third album and next Monday we are entering the studio to start tracking drums together with our Egretta producer from the UK, Mr. Adam Whittaker. We can't wait to get our new album into the hands of our fans and start playing the new songs live!
Opening for RHCP. Amazing night!
01.09.2012
Yesterday we opened for the mighty RED HOT CHILI PEPPERS on the biggest arena in Romania, in front of more than 40,000 people! It is impossible to put into words how it felt, but it was surely one of the most amazing experiences of our career :) Our deepest thanks go to RHCP and their management for choosing us as their opening band :) It was a real honor!

Fabulous end of Summer, opening for RHCP!
15.08.2012
BREAKING NEWS! This Summer could not end any better than this! We have been picked by RED HOT CHILI PEPPERS to open their concert at National Arena in Bucharest, the biggest stadium in Romania and more than 45,000 people are expected to attend the event. On this occasion we are writing history, as Grimus will be the first ever Romanian band to play the National Arena! :) We are extremely proud that these living legends have selected us to open their huge show! Flea, Anthony, Chad and Josh, see you soon! :D
Placebo opening
07.08.2012
That feeling you get when you perform in front of a huge and crazy audience! PLACEBO, thank you again for selecting us as your support act for tonight! It has been out of this world!!! Enjoy this exclusive selection of photos from our 75 minutes set!

Thanks Cluj, thanks Roxette!
25.07.2012
Our deepest thanks go to the 20,000+ people that made us feel so welcome on the impressive Cluj Arena! We thank Roxette for giving us the chance to play this amazing arena, it was an amazing concert that we will always remember ;) Enjoy these photos.

.
Opening for Placebo
22.07.2012
We are thrilled to announce that we have been picked by PLACEBO to open their upcoming concert at the National Rugby Stadium in Bucharest! Placebo is one of the bands that has inspired us to start playing music and we have been lifelong fans. This is literally a dream come true and we can't wait for Aug 6, it will be EPIC!!!
Rock for People - Amazing!
04.07.2012
Rock for People fest was awesome! Great audience, great vibes! Thank you Czech people, you rock!!! It was also an honor to share the stage with well known acts like Two Door Cinema Club and Example. Here are some photos capturing some of the craziness we experienced on our first Czech Rep appearance!

Opening for Roxette
03.07.2012
It is confirmed! We are going to open for ROXETTE at Cluj Arena on July 19! It will be an event where more than 20,000 people are expected to attend. See you there!
Summer Festivals
07.05.2012
We are happy to announce that this Summer we are going to play at FOUR of the biggest festivals in Central and Eastern Europe! In chronological order, we will be performing at ROCK FOR PEOPLE Festival in the Czech Republic, B'ESTFEST in Romania, EXIT Festival in Serbia and SZIGET Festival in Hungary! Check out the concerts page for more details.
Cave on A&A compilation
03.05.2012
Our Romanian licensee, A&A Music, included Cave, the opening track from Egretta, on their latest official compilation.
Another number one
21.04.2012
Nature Falls is now the 5th single (including Started) from Egretta making it to Number One on Guerrilla Radio! What an amazing run!! Here's a youtube link so you can enjoy the song in its entirety.
Promise
23.12.2011
Our "winter" song is Promise, the newest single from Egretta which made it to 4th position in the Guerrilla Radio chart last week. It is still an achievement we are very proud of. Enjoy it on Youtube starting today!
Links to buy "Egretta"
"In Your Eyes" goes no. 1
03.11.2011
Another single from Egretta is Number One on Guerrilla Radio! This is one of our all-time favorites, a song we usually dedicate to all the ladies in the house :) It's called In Your Eyes, and here is a video shot at the Egretta album release concert in Bucharest